Property Management
ANTELOPE PROPERTY MANAGEMENT
Titan Systems, Titan Service.
Your property managed your way.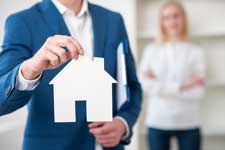 As investors ourselves, Titan Property Management understands owners' needs. TPM will manage your property with the most effective methods and knowledgeable staff available in today's Antelope property management industry. With attention to every detail before, during and after the leased term, our Anetelope property management team delivers. We are here to make sure your investment is protected and to give you peace of mind.
What we do as your Antelope Property Manager?
Tenant Screening
Rent Collections
Interactive Website for Owners & Tenants
Accounting Services (Accounting-Only Services Available)
24-Hour Emergency Service
Maintenance & Construction Management
Dedicated Maintenance Division
Vacancy Preparation
Perform Regular Property Inspections
Eviction Coordination
Personalized Legal Forms
...All provided in an efficient, courteous and timely manner
We Listen, Research and Plan
Then We Manage
We understand that owners have different needs and reasons for seeking a Antelope property management company. Our philosophy is, "It's your investment. We make it work for you." That's why TPM offers a comprehensive range of service options ...and customized service contracts. Our only business is to relieve owners of the day-to-day details - so you can relax and attend to other business.
Titan Property Management is committed to maximizing cash flow, minimizing the vacancy period, protecting the owner's investment and achieving long-term relationships. We do this by maintaining high professional standards in our services to owners and tenants.
Preventative Measures
Titan emphasizes preventive measures that can help reduce risk and save money in the long term. Our annual maintenance survey programs enable us to identify areas that need attention. Our clients trust Titan to deal with issues before they become emergencies ...or a drain on their profitability.
Inquire About Our Services
(916) 679-0711
Why Work with Titan Property Management in Sacramento
Service Links
Company Brochure PDFs
Owner FAQ
---
Why should I hire Titan Property Management vs. other property management companies?
One of the unique benefits in hiring TPM is that you get a management company that actually owns and operates similar types of properties we manage. Therefore, we understand first hand what it takes to manage your property to maximize your cash flow.
We have strategically position Titan to serve investors who are looking for a company that has experience to handle the different types of properties. Usually, the big brokerages like CB Richard Ellis, Collier's International, Grubb & Ellis do not want to manage any other types of buildings except Class "A" properties that are 35,000 square feet and larger, and where there is very minimal management involved. This leaves a large number of investors who have nice, smaller properties underserved. Most of the time, investors with the smaller buildings have to resort to hiring property management companies who specialize in residential properties but does not have the necessary tools to manage the larger properties. What makes Titan Property Management unique is that we can provide property management to investors with small properties as well as class "A" properties that are even easier to manage.
Titan Property Management is the first management company to allow employees the opportunity to become partner and own a share of the portfolio they manage so they take personal responsibility and pride in providing excellent service. Property owners will not only get a specific manager dedicated to manage your property, you will have access to a team of managers with a wide range of expertise and experience willing and ready to be at your service so you don't have to go anywhere else.
At TPM, our only business is providing excellent property management services to relieve owners of the day-to-day details so you can relax and tend to more important business. TPM's dedication to only property management allows us to focus on taking care of your property and not be distracted by the sales market. With our experienced management team, we can provide great services at very competitive prices so you don't need to shop around.
Read More»
Areas We Service
---