Property Management
NORTH HIGHLANDS PROPERTY MANAGEMENT
Titan Systems, Titan Service.
Your property managed your way.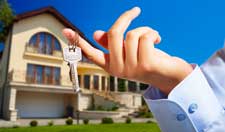 As investors ourselves, Titan Property Management understands owners' needs. TPM will manage your property with the most effective methods and knowledgeable staff available in today's North Highlands property management industry. With attention to every detail before, during and after the leased term, our North Highlands property management team delivers. We are here to make sure your investment is protected and to give you peace of mind.
What we do as your North Highlands Property Manager?
Tenant Screening
Rent Collections
Interactive Website for Owners & Tenants
Accounting Services (Accounting-Only Services Available)
24-Hour Emergency Service
Maintenance & Construction Management
Dedicated Maintenance Division
Vacancy Preparation
Perform Regular Property Inspections
Eviction Coordination
Personalized Legal Forms
...All provided in an efficient, courteous and timely manner
We Listen, Research and Plan
Then We Manage
We understand that owners have different needs and reasons for seeking a North Highlands property management company. Our philosophy is, "It's your investment. We make it work for you." That's why TPM offers a comprehensive range of service options ...and customized service contracts. Our only business is to relieve owners of the day-to-day details - so you can relax and attend to other business.
Titan Property Management is committed to maximizing cash flow, minimizing the vacancy period, protecting the owner's investment and achieving long-term relationships. We do this by maintaining high professional standards in our services to owners and tenants.
Preventative Measures
Titan emphasizes preventive measures that can help reduce risk and save money in the long term. Our annual maintenance survey programs enable us to identify areas that need attention. Our clients trust Titan to deal with issues before they become emergencies ...or a drain on their profitability.
Inquire About Our Services
(916) 679-0711
Why Work with Titan Property Management in Sacramento
Service Links
Company Brochure PDFs
Owner FAQ
---
What are your procedures and recommendations to prepare a property for prospective tenants?
After price, an important factor that tenants look at is the condition of the property. First impression is extremely important so be sure that your property is in "Spic and Span" condition. Walls should appear clean and freshly painted, carpets should be clean, free of odor, tears, or loose areas. All appliances should be clean and in good working condition. Extra attention needs to be paid to bathrooms and kitchen areas. Blinds to be cleaned or replaced with new ones. Front and back yards should be landscaped and well maintained. Titan Property Management is a full service company and will provide supervision and inspections to ensure that you are getting the most out of your renovation budget and your property is rent ready at the highest possible rent. During the time when your property is vacant for showing to prospective tenants please make sure you have regular house cleaning at least every two weeks to ensure that the bathrooms are clean and the property is free of dust and debris.
Read More»
Areas We Service
---