Titan Property Management is a full service management company that serves the greater Sacramento area. There are a number of reasons that you should work with us when you need someone to handle your rental property, and today we're highlighting a few of those reasons.
Local Expertise
We are the local experts. Our company has been in business for over 30 years in the local Sacramento market. This is a family owned and operated business, and three generations have contributed to its growth and success. We own and invest in the Sacramento market ourselves, so we know it better than anyone.
Staff Responsiveness
Our employees are highly trained and know how to communicate well with clients, tenants and vendors. Our team includes account managers and support staff so you can effectively get any information when you need it. There are also owner and tenant portals so you have access to that information at all times. We operate a 24/7 emergency contact system so you can always call after hours and get a call back for true emergencies.
Tenant Screening
We take preventative measures with tenant screening. Not only do we want tenants who qualify and meet our rental criteria, we also want to make sure they will be good residents. Before we approve them for your property, we'll review their financial statements, their credit report and rental references. We don't just talk to their current landlord; we talk to prior landlords as well.
Efficient Technology
Current technology is used to create efficiency and transparency. We want you to know the bottom line and how you got there. We also want tenants to be able to see and understand their charges and what they are for. The technology we use allows you and your tenants to access statements, charges, work orders and other information 24/7.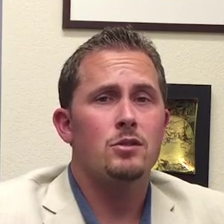 If you have any questions regarding our services, please contact us at Titan Property Management. We'd be happy to share additional reasons for you to work with us.