Natomas Property Management
Titan Systems, Titan Service.
Your property managed your way.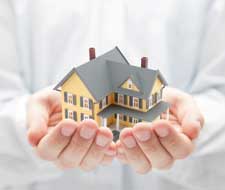 As investors ourselves, Titan Property Management understands owners' needs. TPM will manage your property with the most effective methods and knowledgeable staff available in today's Natomas property management industry. With attention to every detail before, during and after the leased term, our Natomas property management team delivers. We are here to make sure your investment is protected and to give you peace of mind.
What we do as your Natomas Property Manager?
Tenant Screening
Rent Collections
Interactive Website for Owners & Tenants
Accounting Services (Accounting-Only Services Available)
24-Hour Emergency Service
Maintenance & Construction Management
Dedicated Maintenance Division
Vacancy Preparation
Perform Regular Property Inspections
Eviction Coordination
Personalized Legal Forms
...All provided in an efficient, courteous and timely manner
We Listen, Research and Plan
Then We Manage
We understand that owners have different needs and reasons for seeking a Natomas property management company. Our philosophy is, "It's your investment. We make it work for you." That's why TPM offers a comprehensive range of service options ...and customized service contracts. Our only business is to relieve owners of the day-to-day details - so you can relax and attend to other business.
Titan Property Management is committed to maximizing cash flow, minimizing the vacancy period, protecting the owner's investment and achieving long-term relationships. We do this by maintaining high professional standards in our services to owners and tenants.
Preventative Measures
Titan emphasizes preventive measures that can help reduce risk and save money in the long term. Our annual maintenance survey programs enable us to identify areas that need attention. Our clients trust Titan to deal with issues before they become emergencies ...or a drain on their profitability.
Inquire About Our Services
(916) 745-3385
Why Work with Titan Property Management in Natomas
What People Are Saying About Us
Owner FAQ
Why should I hire Titan Property Management vs. other property management companies?
One of the unique benefits in hiring TPM is that you get a management company that actually owns and operates similar types of properties we manage. Therefore, we understand first hand what it takes to manage your property to maximize your cash flow.
Natomas Area Information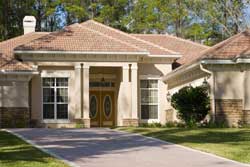 Natomas is a community in northwestern Sacramento, California. It is the last area of Sacramento that has not been fully developed and has seen major residential development in the 1990s and 2000s. Major growth has been mostly due to Sleep Train Arena, former home court to the Sacramento Kings and now disbanded Monarchs and disbanded Sacramento Knights, located in Natomas. Natomas is generally defined as south of the Sacramento County line, north of the Garden Highway and the American River, west of the Natomas East Main Drain, and east of the Sacramento River. The neighborhood school district is Natomas Unified School District.
Sleep Train Arena is the major feature of the Natomas area of Sacramento. The Sacramento International Airport is within the bounds of Natomas as defined by Sacramento County, but it is several miles away from the largely populated area of Natomas. Natomas is the closest portion of the city to the airport. Thus, there are many hotels located throughout the Natomas area. Natomas is a historical flood plain and is therefore subject to flooding. Another feature of this area is the ease of access to Interstate 5, Interstate 80, and the northern portion of Highway 99's route through Sacramento, making it a desirable living area for workers who commute.
Natomas is also home to a variety of outdoor spaces, including bike trails and parks. One of the newest additions is North Natomas Regional Park. Although it is being completed in phases, it is home to a water spray area for kids, grassy fields, playgrounds, ball fields, picnic areas, two dog parks (one for little and another for big dogs), asphalt and concrete paths for walking and riding, and a permanent farmers' market structure. Jack rabbits, birds of prey, and other wildlife romp in the undeveloped fields adjacent to the developed portions. Source From Wikipedia
Areas We Serve