Fair Oaks Property Management
Titan Systems, Titan Service.
Your property managed your way.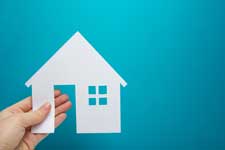 As investors ourselves, Titan Property Management understands owners' needs. TPM will manage your property with the most effective methods and knowledgeable staff available in today's Fair Oaks property management industry. With attention to every detail before, during and after the leased term, our Fair Oaks property management team delivers. We are here to make sure your investment is protected and to give you peace of mind.
What we do as your Fair Oaks Property Manager?
Tenant Screening
Rent Collections
Interactive Website for Owners & Tenants
Accounting Services (Accounting-Only Services Available)
24-Hour Emergency Service
Maintenance & Construction Management
Dedicated Maintenance Division
Vacancy Preparation
Perform Regular Property Inspections
Eviction Coordination
Personalized Legal Forms
...All provided in an efficient, courteous and timely manner
We Listen, Research and Plan
Then We Manage
We understand that owners have different needs and reasons for seeking a Fair Oaks property management company. Our philosophy is, "It's your investment. We make it work for you." That's why TPM offers a comprehensive range of service options ...and customized service contracts. Our only business is to relieve owners of the day-to-day details - so you can relax and attend to other business.
Titan Property Management is committed to maximizing cash flow, minimizing the vacancy period, protecting the owner's investment and achieving long-term relationships. We do this by maintaining high professional standards in our services to owners and tenants.
Preventative Measures
Titan emphasizes preventive measures that can help reduce risk and save money in the long term. Our annual maintenance survey programs enable us to identify areas that need attention. Our clients trust Titan to deal with issues before they become emergencies ...or a drain on their profitability.
Inquire About Our Services
(916) 745-3385
Why Work with Titan Property Management in Fair Oaks
What People Are Saying About Us
Owner FAQ
Why should I hire Titan Property Management vs. other property management companies?
One of the unique benefits in hiring TPM is that you get a management company that actually owns and operates similar types of properties we manage. Therefore, we understand first hand what it takes to manage your property to maximize your cash flow.
Fair Oaks Area Information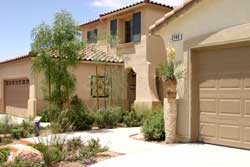 Fair Oaks is a census-designated place (CDP) in Sacramento County, California, United States. It is part of the Sacramento–Arden-Arcade–Roseville Metropolitan Statistical Area. The population was 30,912 at the 2010 census, up from 28,008 at the 2000 census. The Fair Oaks zip code is 95628 and its area code is 916. Fair Oaks is bounded on the south side by the American River, and Rancho Cordova, on the north side by the city of Citrus Heights, on the west side by Carmichael, and the east side by Orangevale. Fair Oaks is known for its mix of suburban and semi-rural neighborhoods.
The town center of Fair Oaks is called Old Fair Oaks Village, which is located approximately a half-mile away from the American River Parkway. The Veterans Memorial Amphitheatre is located in this part of town. Events that take place here include the Fair Oaks Theater Festival, the Fair Oaks Fiesta and Car Show, and the annual Fair Oaks Chicken Festival each September. Source From Wikipedia
Areas We Serve