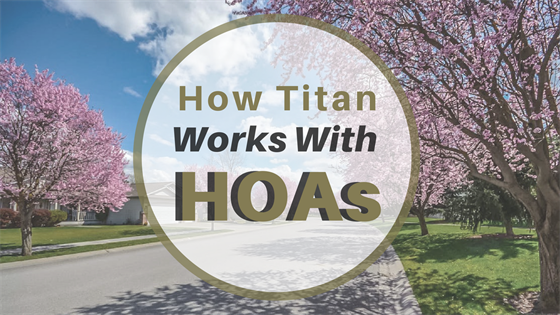 In addition to managing residential and commercial properties, Titan Property Management helps HOA boards provide more accountable service to their communities and residents. If your board needs some help with financial, administrative, or maintenance coordination and oversight, we can share our expertise and resources.
Titan Management HOA Services
Our team provides professional accounting and recordkeeping for your board. We can help with everything from annual budgets to the collection of fees and dues. We can gather and review all estimates and contracts, and provide transparent financial statements that are easy to understand and explain to your homeowners. We'll also draft agendas and take minutes at your board meetings, leaving you free to discuss the topics at hand and make sound decisions. We will ensure your reserve account is healthy and that all of your documentation is in order.
The Benefits of Professional Community Management
A professional management company can provide objective, third-party advice and recommendations. We have been working with community associations for years, and we understand the legal requirements and responsibilities of volunteer boards. We can help you with elections, the drafting and amending of bylaws and CC&Rs, as well as communication with your residents. Our presence as neutral, service-oriented consultants can take some of the emotion out of board management, and allow you to stay professional and on task. Your management company can monitor the community and ensure that rules and regulations are being followed. We'll discuss violations and collect fees so you don't have to.
Coordinating Services and Systems
Your HOA can think of Titan Property Management as the go-to source for technology, systems, and procedures. We'll keep everything centralized and accessible, and you'll be better able to serve your community. We can take care of maintenance in your common areas, supervise contractors and vendors, and take care of any emergencies 24 hours a day. From monthly accounting statements to online account access, we can pull together all the different priorities and procedures that make an association run well.
If you think your HOA board could benefit from the experience, tools, and resources, that we can provide, contact us at Titan Property Management today. We'd be happy to talk about your community and its needs.