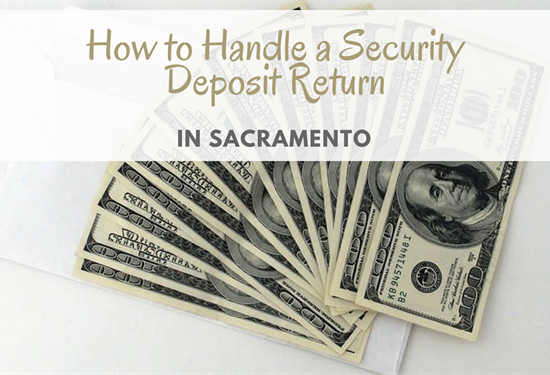 The security deposit and its return is one of the areas that landlords and tenants are most likely to have disputes. To avoid this, you need to have your move-in and move-out inspections completed and documented. Good tenant communication will also help. There are strict laws surrounding security deposits in California, so make sure you understand the requirements and the time tables.
Sacramento Landlords: Conducting a Move-In Inspection
Before your tenants move in, you'll need to conduct a thorough inspection of the property so you can accurately document its condition. Check every detail of the home, from the floors to the window blinds to the closet doors. Take pictures so you'll be able to compare how things look before move-in to how they look after the tenant leaves. Give the tenant an opportunity to note any pre-existing damages or imperfections. Both you and your Sacramento tenants need to sign the move-in inspection report.
Explain the Requirements in the Lease Agreement
Your tenant needs to understand what will be expected in order to get the security deposit back after moving out. Your lease should list all the move-out procedures that are necessary. You might require that the carpets be professionally cleaned and that all light bulbs and air filters are replaced. Discuss these things with your tenants when they are signing the lease agreement. When you receive their notice to vacate, send a reminder so they know what they have to do before they leave the property and turn in the keys.
Move-Out Inspections and California Law
You are required to offer your tenants a pre move-out inspection. This is an opportunity for you to walk through the property with the tenants and point out any things that will need to be done before they leave. Your tenants can then make the repairs and receive their deposit back, or not make the repairs and face the deductions. After your tenants leave, you can do a full inspection on your own. Take pictures and compare the condition of the property to the way it looked during the move-in inspection. Note any damage that goes beyond wear and tear. Have the work done quickly so you can collect invoices and send your tenants a detailed accounting with anything that remains from their deposit.
Sacramento investors often put themselves at risk by not understanding the security deposit laws. If you need help with managing or collecting your tenant's deposit, please contact us at Titan Property Management. We'd be happy to tell you more about how to protect your Sacramento investment property.