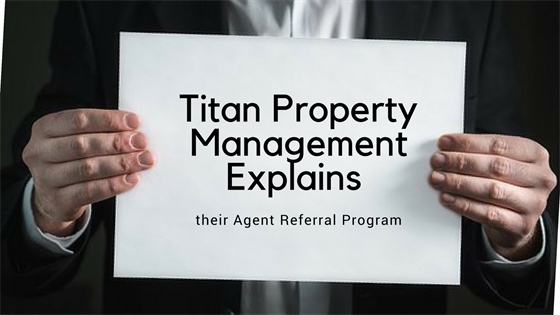 If you're a real estate agent with a client who needs high quality property management services, there are some excellent reasons to partner with Titan Property Management. We'll pay you a referral fee, protect your business, and ensure we deliver exceptional service to your best customers.
Serving Sacramento Investors and Homeowners
Our program allows you to refer clients who can't sell their homes right now or want to hold onto the asset for a few more years. Since you're busy buying and selling properties, we can take over the management and turn your client back over to you when they're ready to sell their property or buy something new. You get the benefit of having a premier Sacramento property management company taking care of your client's property without losing the business.
Agent Referral Fees
We will pay you a generous commission for your referral. Our plan comes with different payment levels. For commercial properties, associations, and apartment buildings with 16 units or more, we'll pay you a $500 commission. For smaller buildings with five to 15 units, we pay $250. For multi-family properties like a duplex or a triplex, the referral fee is $125. For a single family home, we'll write you a $100 check. It's win-win.
Sacramento Investors: What Your Clients Can Expect
Your customers will get full service property management from an experienced, knowledgeable team. We'll take care of preparing the property for the rental market, advertising the home, screening tenants, and creating a lease. We'll do move-in inspections, take care of maintenance and repair requests, and deal with any tenant problems and questions. We help your clients to be successful landlords who can earn a monthly rental income while their asset increases in value.
Our agent referral program is designed to make you look good. When your clients need property management services, we're the best team for the job. We'll pay you a commission, keep you in the loop throughout our relationship, and turn them back over to you when it's time to buy or sell.
If you have any questions about how this program works, please contact us at Titan Property Management.